Generations Society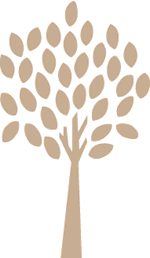 The Generations Society is a special group of people who have created a permanent endowment fund to benefit Federation or one of its agencies. We are honored to recognize donors of $100,000 or more to any permanently endowed fund, planned gift or capital project which benefits Federation. Donors whose Philanthropic Fund exceeds $500,000 or whose Support Foundation balance is at least $1 million also belong to the Generations Society.
As we look to the future, we know that permanent endowment funds are crucial to our ability to continue to provide a high level of caring and response to our changing community needs through Federation and its agency system. Creating your permanent legacy affords attractive estate and income tax advantages along with the opportunity to further your family's philanthropy, leaving a path for others to follow.
We cordially invite you to become our newest Generations Society member. There are many benefits to membership, including a bi-annual family gathering for you and your adult children, programs that promote intergenerational giving, and the pleasure that comes from having planted seeds for the generations who will follow.
Please contact any of the endowment professionals listed below to find out how you can become a member of the Generations Society. Of course, there is no obligation or cost. We look forward to hearing from you!
Related Links